Hi, my name's Allison. I'm a textile designer and illustrator living in the beautiful, vibrant, multi-cultural city of Melbourne, Australia.

I have my mum to blame for my fondness of textiles. Mum owned a fabric store when I was in high school and made me work there every Saturday morning. To my surprise, between the rolls of Satin Back Shantung and Cotton Duck I fell in love. Not with the sewing or the haberdashery. Or with Simon Barnaby who would come in with his mum to buy buttons. I fell in love with the fabric prints and eventually found my way to RMIT to study textile design.

I'm now an Illustrator and love to draw characters for children's books with humor and pathos and build imaginary worlds around them. My first picture book, The Singing Seal (Affirm Press) was short-listed for the CBCA New Illustrator Award in 2019. My art is a mixture of hand painted and digital media combined in Adobe Photoshop and Procreate.
When I'm not illustrating you'll find me hanging out with a book in the garden, contemplating this liminal moment we all find ourselves in with house mates Babs, Socksookie and Rum Tum.
Flower Power Labradors
(Affirm Press, 2019)
Quite a Clever Quokka
(Affirm Press, 2018)
Kung-fu Kangaroo (Affirm Press, 2018)
The Singing Seal (Affirm Press, 2018)
-Short-listed for the CBCA New Illustrators Award (2019)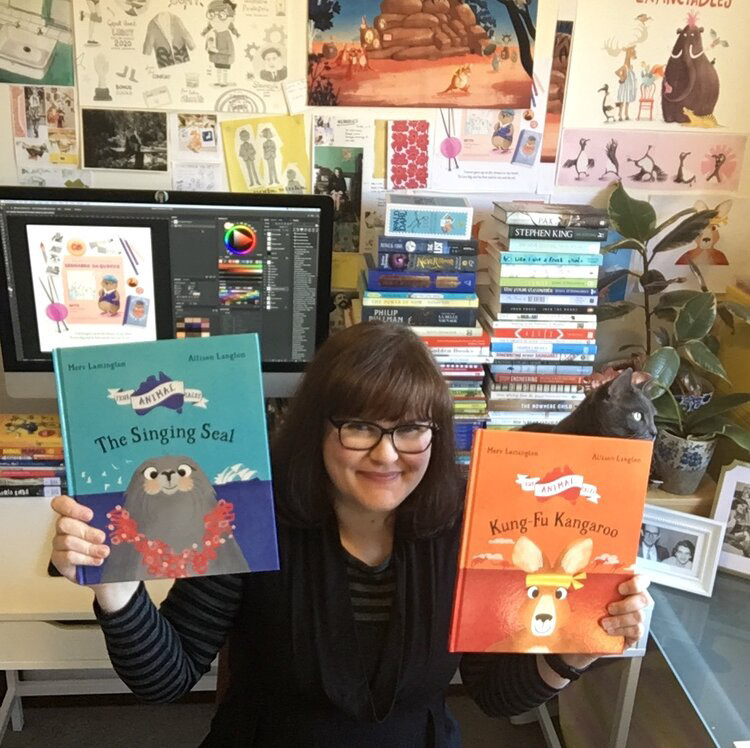 I live and work on the traditional lands of the Boon Wurrung people of the Kulin Nation, I pay my respects to Elders past, present and emerging and recognise their abiding connection to this land, its waterways and community.